Indigenous Strong
Manitoba Strong

UNLOCKING SUCCESS IN MANITOBA'S ECONOMY
The Southern Chiefs' Organization Inc. (SCO) and Manitoba Keewatinowi Okimakanak Inc. (MKO) have partnered with Brandon University's Rural Development Institute (RDI) to research and document Indigenous economic contributions to the broader Manitoba economy.
This collaborative research includes Indigenous perspectives, and provides a unique study of the influences of Aboriginal people, their businesses and investments have – and will continue to have – on Manitoba's economy and future.



Such an emphasis on Indigenous contributions also highlights the importance of increasing economic self-sufficiency as a means of greater self-determination.
---
This project occurs at a time of reconciliation. Replacing old development paradigms in favour of ones highlighting the economic, social, and cultural development of communities with an Indigenous approach. The research highlights the holistic development of Indigenous people and communities as they work to continually improve financial and organizational capacity and to educate all sectors.
INDIGENOUS CONTRIBUTIONS SHAPE THE MANITOBA ECONOMY
Today's provincial economy is built on our original Indigenous economy. When Europeans arrived, our economy adapted and merged with theirs. Through our enterprises and efforts, our strong culture and our resilience, our economy is still growing and still adapting. Who we are as Indigenous people, where we live and our work, is where this modern story begins. We examined our spending and calculated our impact on the Manitoba economy. We present highlights for one year: 2016. Now think of what we have contributed over many such years. Think of what we are contributing today and will be in the future.
The following report summary and the link to the complete report on this website quantify Indigenous and First Nations' people and communities' contributions and impact on the Manitoba provincial economy. It also examines existing urban reserves in Manitoba, which are growing in importance as a revenue source for First Nations and creates projections of Indigenous population and labour force into the next decade.

$9.3 Billion
Spending by Indigenous businesses, governments, and households and spending on infrastructure. Indigenous includes First Nations, Métis & Inuit.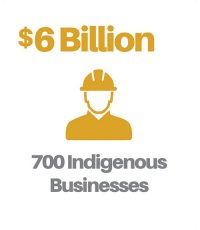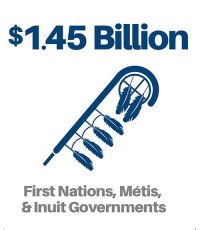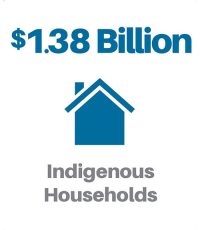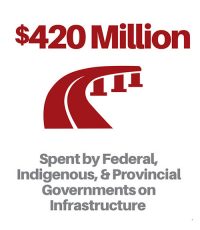 Impacts on Manitoba Economy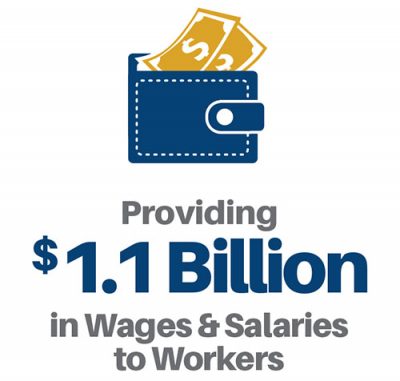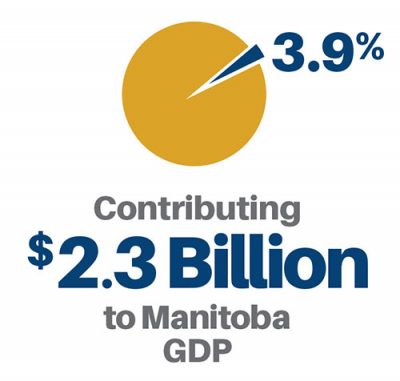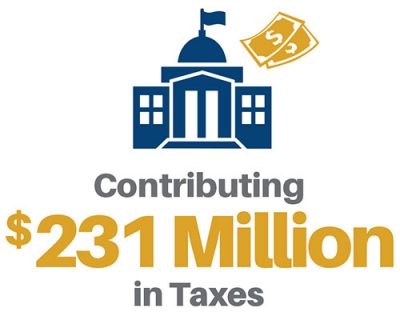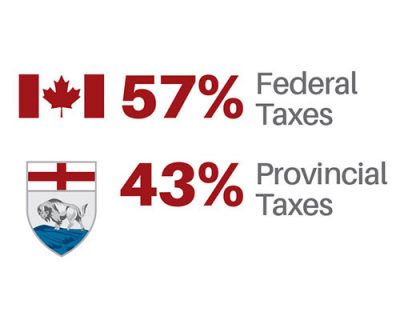 Components of provincial GDP:
Major industries & Indigenous economy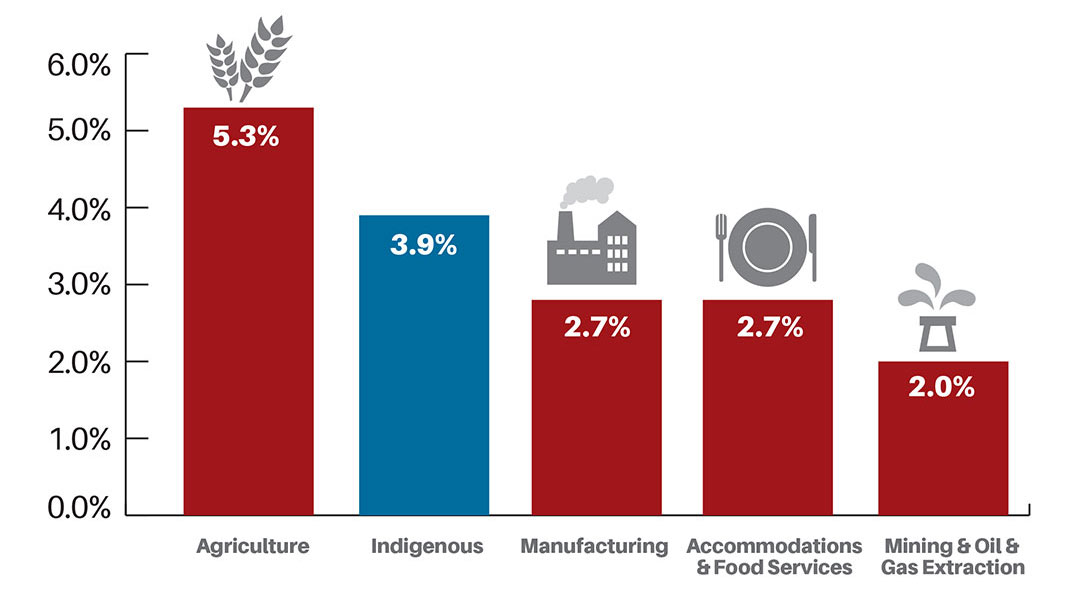 Facts About Indigenous People in Manitoba 2016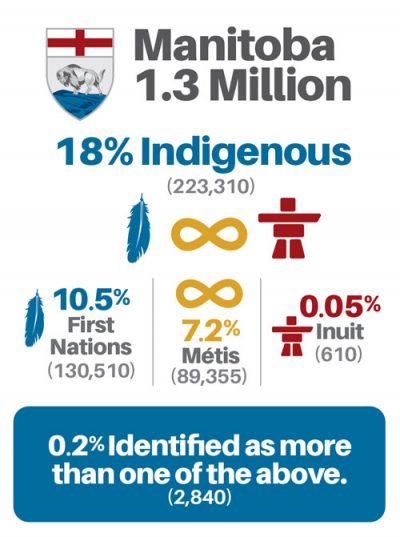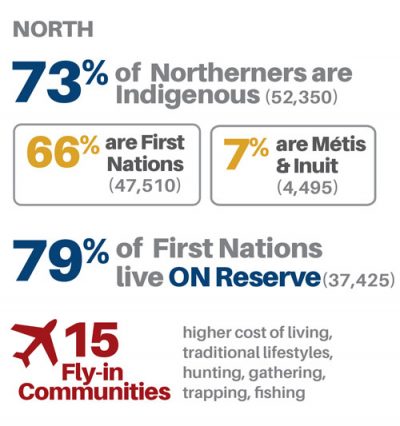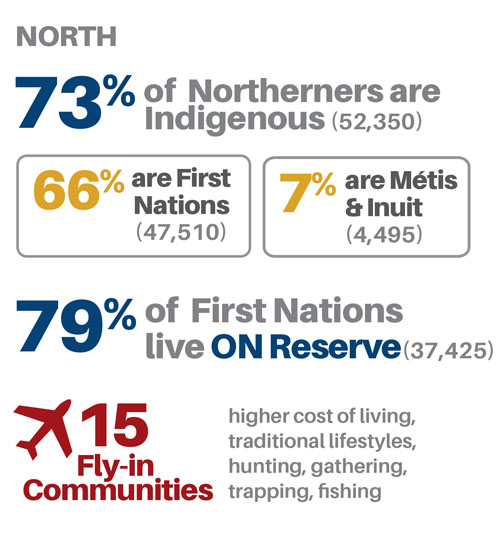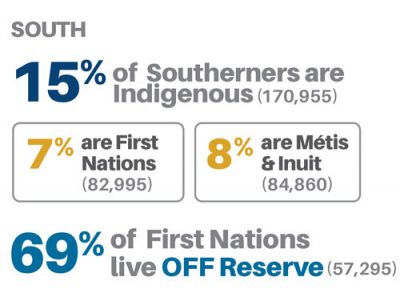 Looking Forward (2016 to 2026)
Strong Indigenous Population Growth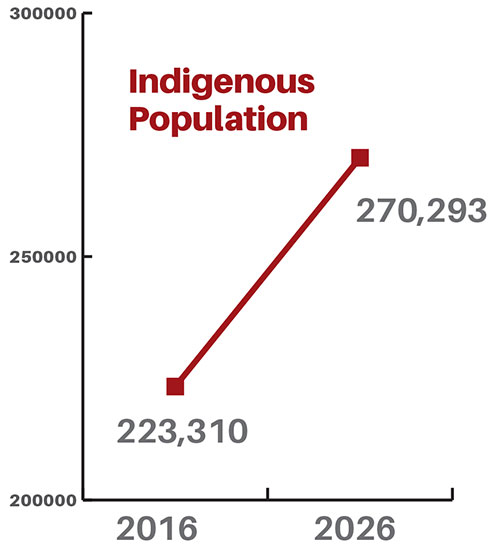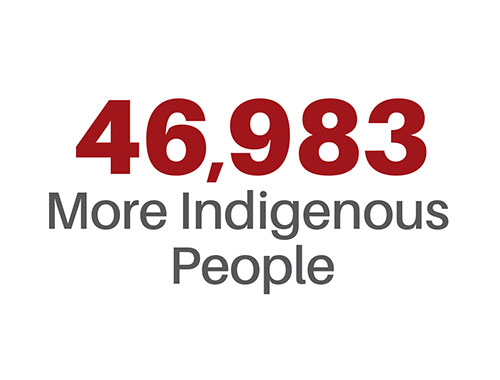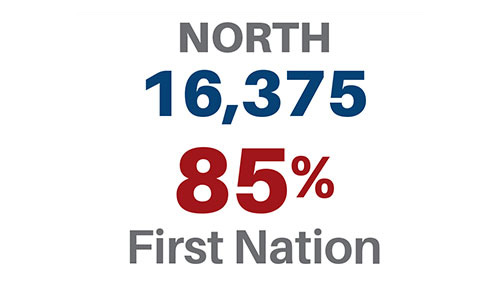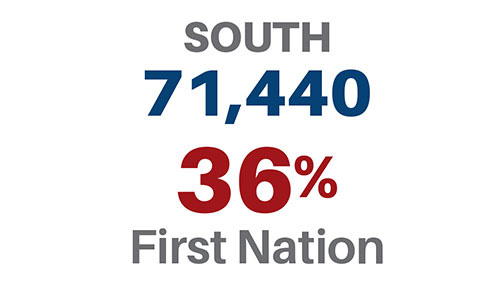 Industries Where First Nations People Work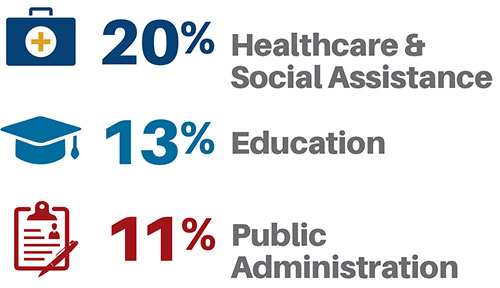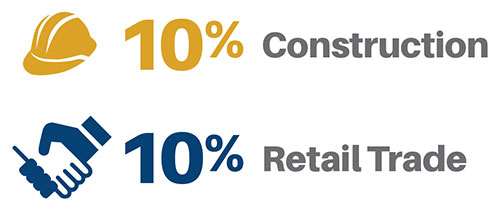 Urban Reserves in Manitoba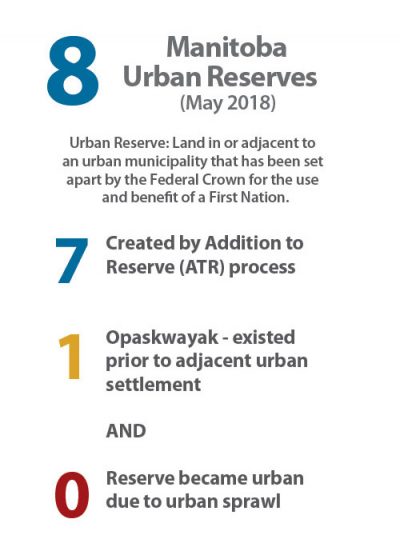 Acknowledgements
The authors wish to extend their appreciation and thanks to the First Nations communities that supported this research project by participating in interviews for the urban reserve profiles.
We also wish to thank the steering committee for their support, guidance, and collaboration in the creation of all aspects of this project, including the included infographics.
Finally, we appreciate the comments from André LeDressay and Jason Reeves, Tulo Centre of Indigenous Economics, regarding the macroeconomic analyses.
Steering Committee Members
Bill Ashton, Rural Development Institute
Caterina Ferlaino, Manitoba Priorities and Planning Secretariat
Nina Forbes, Indigenous Services Canada
Adara Kaita, Manitoba Indigenous and Northern Relations
Kelvin Lynxleg, Manitoba Keewatinowi Okimakanak Inc.
Curtis Mallett, Manitoba Keewatinowi Okimakanak Inc.
Leona McIntyre, Manitoba Growth, Enterprise and Trade
Jolene Mercer, Southern Chiefs' Organization Inc.
Megan Pearson, Indigenous Services Canada
Alison Rogan, Manitoba Indigenous and Northern Relations
Jana Schott, Manitoba Growth, Enterprise and Trade
Onekanew Christian Sinclair, OCN and Look North
Shelley Sinclair, Opaskwayak Cree Nation